I have a MeCool M8S Pro+ (S905X) which has Coreelec (9.2.7, not ng) running without problems on microsd card. Recently I have tried getting the device running on Coreelec 19.1-Matrix_rc2.
Coreelec loads correctly with my chosen dtb and the HDMI-CEC even works. But I have a problem getting the OEM remote to work (which has worked previously with legacy Coreelec). Basically, when I have run the command "ir-keytable -p NEC,RC-5,RC-6,JVC,SONY -t" and pressed a remote button with the remote pointed to the device, no response is seen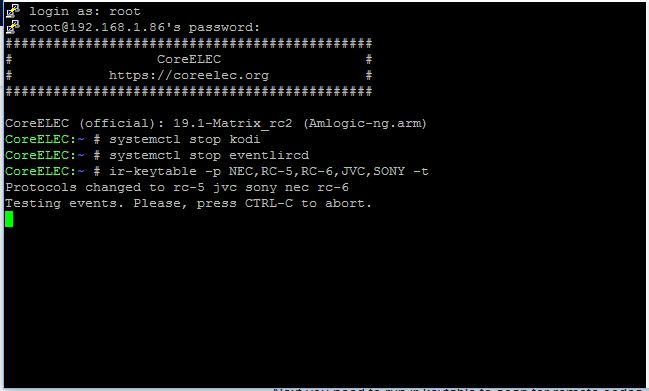 When I just run the command "ir-keytable", the following response is seen.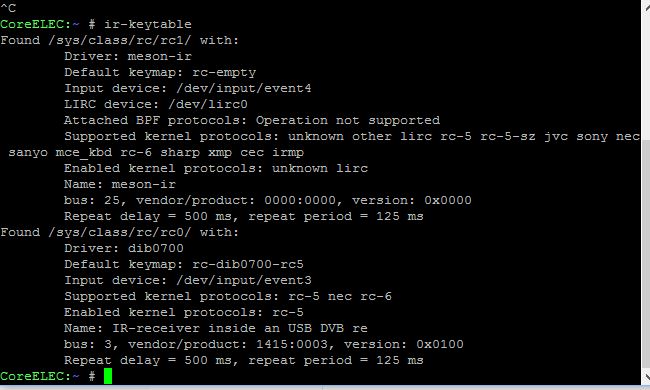 Can someone please provide pointer to help me troubleshoot? I have also tried using my previous remote configuration file and making edits as per instructions from the thread on "How to configure IR remote control" - have renamed the file with a toml extension and made the edits to the cfg file.