Just a personal thanks to Betatester for a much better organised remote repo.
This needs to be a sticky.

And also a big thanks to you bubblegum57, for doing all the preliminary work, collecting a majority of the files in your thread, doing research, and working on establishing this repository.

Excellent work both of you, I have pinned this topic.

I would organize the remotes into meson-ir and amremote folders as all of the LE7/8 remote configs also work in CE.
Done. Thanks for the suggestion adamg.

I leave a few:
Magicsee N5: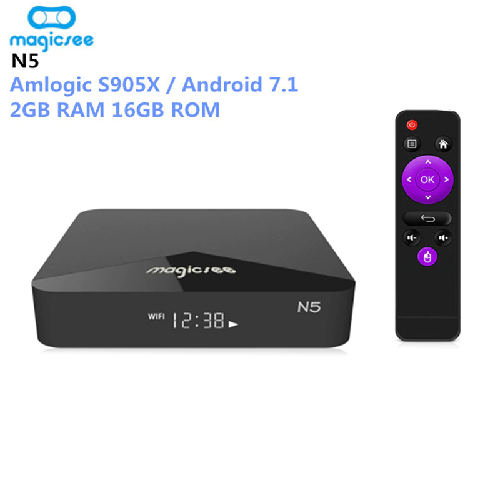 remote.conf: https://drive.google.com/file/d/10ZPnGG0RpdADQ3o3AvY9Y3O_Jbq4P121/view
---
HK1: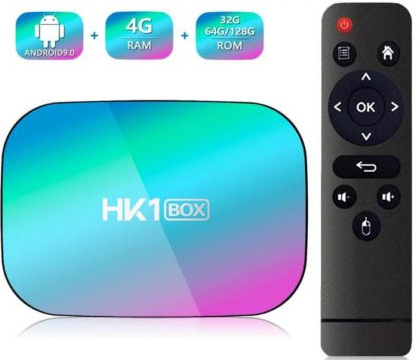 Meson-IR: HK1 Meson-IR.zip (426 Bytes)
Remote.conf: remote.conf (1.8 KB)
---
X96 AIR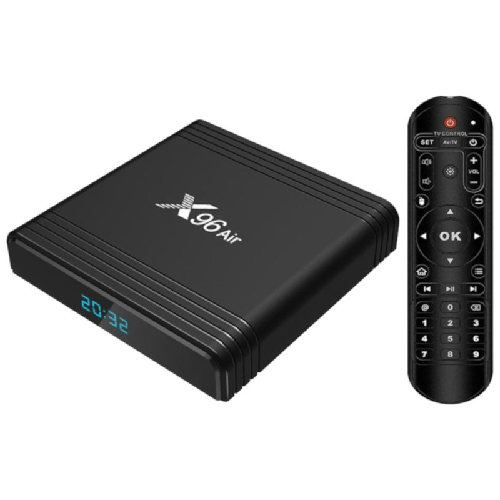 Remote.conf: https://discourse.coreelec.org/uploads/short-url/sn5O2SzVesFeqdo7xBJcWVOfEWp.conf
Meson-IR: https://discourse.coreelec.org/uploads/short-url/z375YRv1G2EWDfFVH3fSjl1KEZL.zip
Source: [S905X3] X96Air_P2/P3 4/32GB 1Gbit Lan (How to config)
Thank you very much for your contribution, we will be adding these over the weekend.
While we appreciate your contribution. From, Repository for Amlogic & Meson IR Remote Controllers
To make things easier to find, there is a new way of packing the files.
Those who wish to contribute to the repository can do so by:
reporting inconsistencies with the repository or its contents
submitting configuration files for RC Units missing from the repository ( "package" )
Package contribution guidelines:
Before submitting, please first research if the RCU isn't already listed in the repository
Unless unbranded, always include name and model of the RCU ( ex: L8star G30 )
IMPORTANT: if the RCU came bundled with a TV Box, please also include name and model of the TV Box ( ex: Xiaomi Mi Box S ), even if the RCU is branded
Always include a picture of the RCU
IMPORTANT: if the RCU comes with peripherals such as a TV Box or USB Dongle, those must be included in the picture. This is especially important for identical Android TV Boxes bundled with different, usually unbranded, stock remotes.
Our aim is to collect original remote configuration files
IMPORTANT: Customized remote configuration files must include a text document listing the custom controls ( ex: browser button brings up home window, blue button brings up video player )
The minimum picture size is 500 x 500 pixels with the RC Unit and its peripherals clearly visible, preferable in JPEG format. A stock picture is acceptable, as long as it correctly depicts the RCU and the peripherals it originally comes bundled with ( ex: TV Box, Dongle, etc. )
The files must be combined in a zip archive (package), and those wishing to be credited should include a completed CREDITS.TXT file
When you say include credits.txt you mean you upload to repo or the creator of remote.conf for exemple?
Betatester did most of the work. I assume, the credit goes to the person who created the original remote file, & I would say, if someone modifies the remote, then both should be credited.
Then zipped up with the remote & picture.
Then Betatester or myself will upload it.
Here is an example: you collected a remote.conf from your Android TV Box and wish to contribute that file to the repository. If you wish to be credited for making this contribution, you should include a CREDITS.TXT file in your zipped package, together with the remote.conf and a picture of your android box and the remote that came with it. The guidelines for contributing a custom remote.conf are same with the additional requirement of a text file documenting the customization.
The file CREDITS.TXT can be downloaded by clicking the link under section 6 of the repository guidelines. Inclusion of this file is optional.
The contents of CREDITS.TXT are as follows:
This package was contributed to the Repository for Amlogic and Meson IR Remote Controllers on 

DD/MM/YYYY by COREELEC FORUMS SCREEN NAME

under a Creative Commons Attribution-NonCommercial-ShareAlike 3.0 Unported Licsense
@Betatester could you upload an example zip file of how we have to send you the files?
Sure, here is an example:
remote.conf for Jesurun A20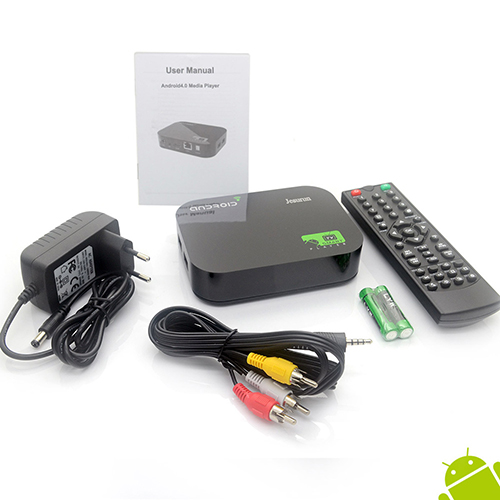 Jesurun A20.zip (95.7 KB)
Please be aware that over the next couple of weeks all packages in the repository will be verified for consistency and integrity.
The first maintenance cycle for the repository has been completed.
Out of the packages collected by bubblegum57 and me, some had to be rejected, leaving the repository with 80 packages. But for 3 duplicates, all of the rejected packages were lacking documentation as to the brand, type, or model.
Currently there are 42 Meson IR and 38 Amlogic packages online meeting repository guidelines.
Maintenance overview:
All packages have been scanned for viruses in a sandbox
Packages with the wrong archive format (7z, rar, gz, etc), have been converted to the correct format (zip)
Where missing, pictures have been injected
The Library has been updated with samples, tools and tutorials ranking from easy to advanced
Added 2 Meson_IR remotes:
Fiberhome HG680P and SKY120 (Sky HD)
Added A95X F3 Air remote to Amlogic and Meson_IR
Added Ugoos X2 Cube to Meson_IR
I have changed number values to allow long press options.
Changed from
#amlogic NEC remote
factory_code	= 0xdf000001 
work_mode  		= 0
repeat_enable = 1
repeat_delay = 40
repeat_peroid = 39
release_delay	=	121
debug_enable 	= 1   

To below number values in remote.conf
#amlogic NEC remote
factory_code	= 0xdf000001 
work_mode  		= 0
repeat_enable = 1
repeat_delay = 130
repeat_peroid = 120
release_delay	=	 20
debug_enable 	= 1 

The remote now has correct long press actions in Kodi Leia.
Long press continuous scrolling up and down.
Long press OK button for contextual / option
Below is the fixed remote
A95X F3 Air.zip (412.2 KB)
Thank you. Updated existing package.