Hi guys!
I have a Ninkbox N9 Plus device, with the S905X3 chip and 64/4 Gbs of storage and RAM.
I tried to install the last version of Coreelec ( CoreELEC-Amlogic-ng.arm-9.2.2-Generic.img) with a Kingston 32Gb USB 3.0 pendrive, burning the image using Rufus 3.7 until 3.10. The dtb.img I use is (sm1_s905x3_4g.dtb)
Well, when the installation has to reboot it doesn't do it, following the next screenshot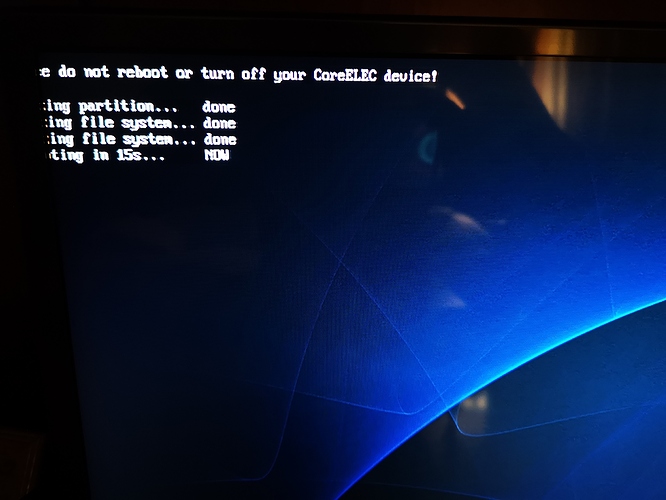 What I'm doing wrong?
Thanks in advance!