S905
CoreELEC 8.95.3
Embuary / Kodi for Emby
Noticed that CPU usage has skyrocketed this build; usually happens after a few movies/LiveTV playback. See it as "lag", top reports: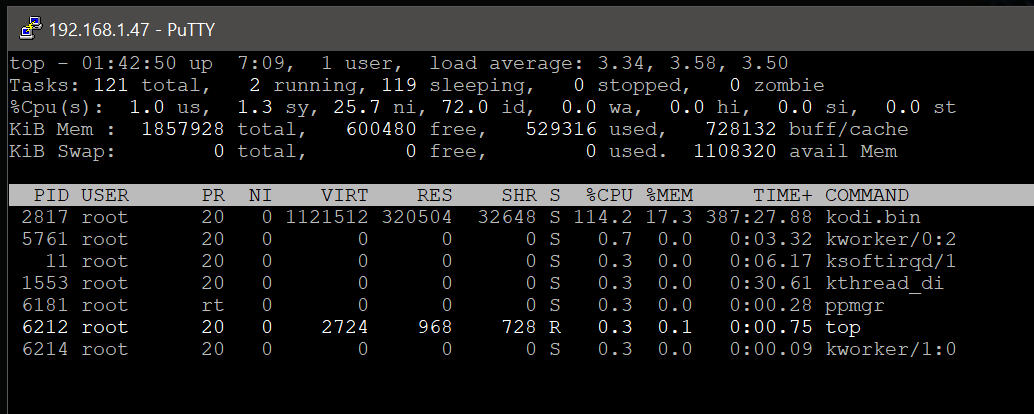 Anything I can do to troubleshoot this further? Current screenshot is during playback from NAS(via SMB) to box. See the same stats even when not playing back. See symptoms like artwork not loading, long loading times skin-wise and a few other long delays.