You need ALL the files even if not making changes to them.
I understood everything, I made a little mistake, other folders from the addons directory were not copied, I looked badly, I'm sorry.
P.S. It was a stupid question, maybe I drank too much beer.
If there is only one file then it can be mounted over original file. But why make it complicated

I have problem with m8s plus dvb - with DTB gxl_p231_1g_m8s_dvb.dtb. Alles gut apart from built in DVB tuna. I install tvheadend + latest kernel dvb drivers but tvheadend says no tuna install. In /dev/dvb/adaptor0 devices are populated but no tuna appears in tvheadend conf.
@kshi: no I didn´t update my bootloader. I wouldn´t even know how


I guess I have some research to do. Maybe that helps with the crashes. The Box is indeed based on a 905X chip so that fits but as I said I never had any issues with the thermals prior to 19.2 rc2
@nanashikun I can get you pointed in the right direction. What you need to do is find a version of Android 7.1 or greater that will install to your box, the bootloader is installed during this process. A lot of people have had great success with ATVxperience or Aidan's Rom.
@Garcea has posted links to both in another thread, quoted below:
To install these, or any other AMLogic Android firmware, you'll need a windows utility called the AMLogic USB Burning Tool - AND a USB 2.0 A - Male to Male cable - this link as an example. Do some thorough google research on the usage of this utility ahead of time.
I would also highly recommend that you make sure that you have a copy of the default Android 6 ROM for your box in case something goes wrong, otherwise you could brick your box and have nothing to go back to scratch from. Chinagadgets reviews or XDA Forums is a good place to look for that.
This forum is also a rich source of information about updating S905x bootloaders for NG builds but the information is nested in various threads.
In the interest of not totally hijacking the intention of this particular thread, you can PM me when you have more questions. I'm more than happy to help. Good luck.
@kshi thanks for the thorough explanation. I actually found a 8.0 Android yesterday that I burned. Doesn't seem to be making any difference though. I will probably return to 9.2.7 for the time being and wait for the final.
Thank You to the devs for all the work! These old boxes ain't dead yet!
Running the CoreELEC 19.2-Matrix_rc2 (June 6th, 2021) on 2 different 2GB S905X boxes.
As per kshi's post, just reflash the boxes back to stock Android firmware using USB Burning tool and you're good to go. I've also used the ceemmc tool to run from the box, just had to use ceemmc -x first. Used the gxl_p212_2g device tree.
720p / 1080p mp4 / mkv x264 / 265 files but no bugs found so far. zomboided VPN addon working perfectly. No heat issues, boxes are on 24/7.
DroidBOX iMXpro v2 flashing "Nexbox A95x (s905x) Android 7.1" firmware
Mini M8S II flashing "update_MINIM8SII_rv112_megabox_20170320" firmware
Hi @all,
I've a problem with some RTSP-Streams (for example local Reolink Webcam) since the first CoreELEC Matrix builds (no issue when using 9.2.X legacy builds.).
Build: 9.2-Matrix_rc2
Device: S905X3 device.
The stream stutters heavily after 2-3 seconds after the playback starts and stays like this forever.
This seems like an issue with the hardware decoding as sonn as the hardware decoding kicks in.
If I disable the hardware decoding for h264 the issue is gone.
The issue persists on a clean install
Debug logs: http://ix.io/3sEn
Please see attached screenshot for RTSP-Stream codec informations.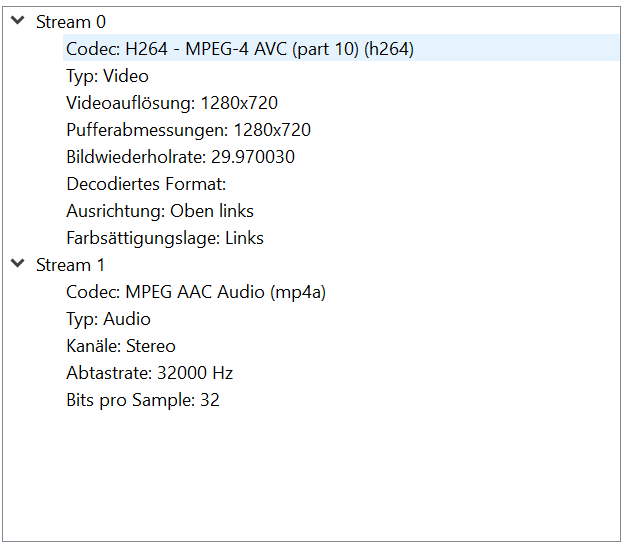 Thank you in advance
Hi to all,
Build: 19.2-Matrix_rc2
Device: Odroid N2
TV : LG OLEDCX9LA
Question : does suspend work properly on 19.2-Matrix_rc2 on N2 ?
Did I miss something ?
I have Power Saving set on Suspend and also CEC Adapter but my N2 goes
to shutdown and red LED on N2 turns off.
Pictures in attach…what i am doing wrong ?
On 9.2.5 this has been working and when N2 went to suspend, red LED was
always on.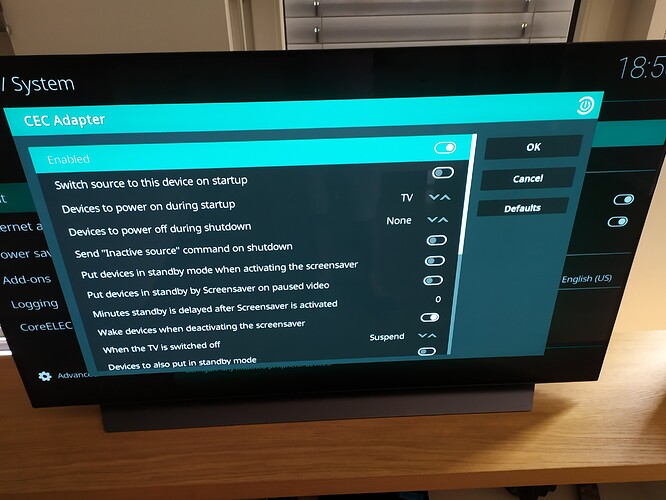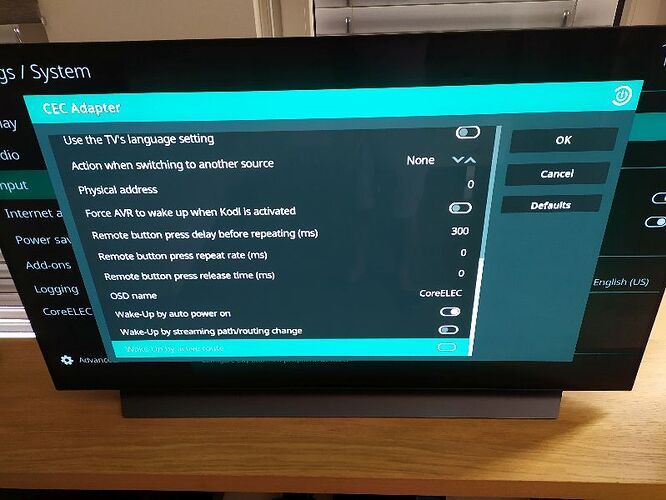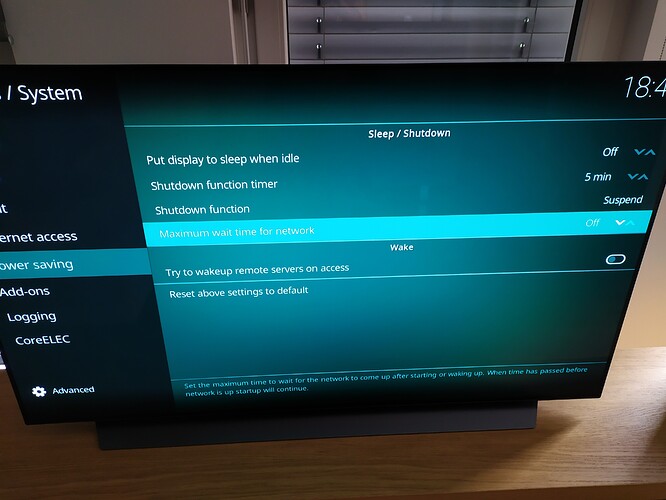 After freshly installing the latest version and restoring my backed up data, all my artwork is missing.
I checked the tar file and there's no thumbnails folder, I added the thumbnails folder from an old back up to \storage.kodi\userdata\ but the artwork still isn't showing.
I then backed up and deleted Textures13.db to see if that would fix the problem. After that I put the Textures13.db file from my old back up in storage.kodi\userdata\Database.
I'm trying to avoid rescanning for artwork since my films are spread across a lot of external hard drives. Would backing up my current MyVideos107.db file and replacing the version in my old back up keep my watch list? If so, I will restore my old back up.
You wrote: "As per kshi's post, just reflash the boxes back to stock Android firmware using USB Burning tool "
Wait a second…


kshi said to flash to one of the custom 7.1.2 ROMs since the stock ROMs on those devices have never been updated and are stuck on the 6.0 ROM versions.
Backing up artwork was disabled in 9.2.x because it usually took way too long and took up way too much space.
In CE 19.x you now have a choice where you can select to backup the artwork or not.
Ah, thanks for explaining. I will try restoring my old backup with my current MyVideos107.db file.
s905x cannot play hdr10plus contents it always reboots after failing to play.
s905x3 can play hdr10plus contents just fine.
i believe ever since i installed coreelec 19 it has had this problem but i just recently created an account to report this. happy to provide any info you need.
Go over this thread: HDR10+ on Amlogic S905D and S905Y2
Please post which Android version you have on the box, post dmesg output during playback attempt (explained in the linked thread how to achieve it).
is it possible to update xpadneo driver to newest version, actually buildin is 0.6.0, newest is 0.9.1
master branch is 0.10.0 but it needs kernel 4.18 so not for us