Hello
I've been trying to build EmuELEC for s905x3 using the following commands in ubuntu via virtual machine in virtual box.
sudo apt update && sudo apt upgrade
sudo apt-get install gcc make git unzip wget xz-utils libsdl2-dev libsdl2-mixer-dev libfreeimage-dev libfreetype6-dev libcurl4-openssl-dev rapidjson-dev libasound2-dev libgl1-mesa-dev build-essential libboost-all-dev cmake fonts-droid-fallback libvlc-dev libvlccore-dev vlc-bin texinfo premake4 golang libssl-dev curl patchelf xmlstarlet default-jre xsltproc
git clone https://github.com/kevinrivm/EmuELEC.git EmuELEC
cd EmuELEC
git checkout master
PROJECT=Amlogic-ng ARCH=aarch64 DISTRO=EmuELEC make image
But It always fail to install one or another packages no matter how much RAM or HDD I set.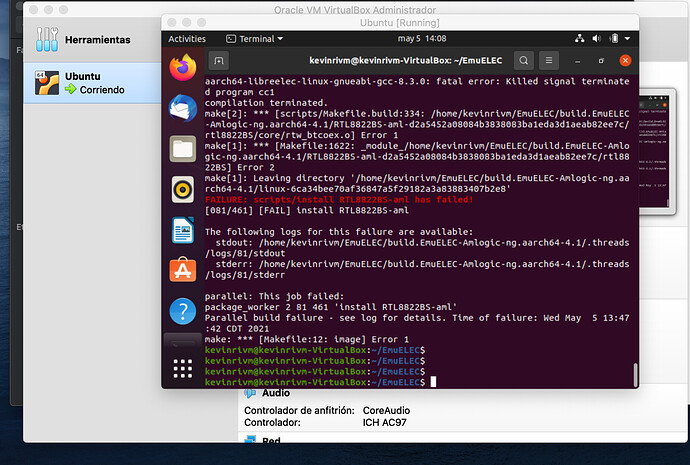 stdout.save (11.0 KB)
Any ideas?