Good friends someone here uses usb hub that works perfectly with CoreELEC.
Leave here the template used. (External Power)
I bought some cheap models with external power and it does not work.
A friend has a USB 2.0 7-Port Hub (HE-702A) that works perfectly!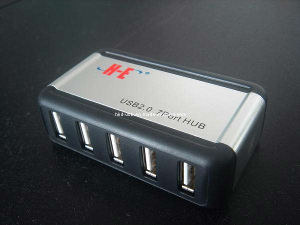 (I didn't find selling on the Internet because it was an old model.)
I plan on buying a TP-Link UH 700 USB 3.0 7-port Hub. I don't know if CoreELEC supports the VIA VL812 Chipset used by it.
And to be used on a TBS5520SE + CoreELEC + KI Plus. (Without tuner),
Thankful.