How to upgrade to 19.*?
My box:
Beelink GT-King Pro
Previously installed ugslimTV android os. Downloading mode can not be switched to when I want to reburn new fw with Amlogic USB Burning Tool.
Installed 9.2.6 and run "ceemmc"
After "CoreELEC-Amlogic-ng.arm-19.0-Matrix-Generic.img.gz" or "CoreELEC-Amlogic-ng.arm-19.0-Matrix.tar" was put in /storage/.update and reboot the box,
it failed with screen "Android updating", as pic below: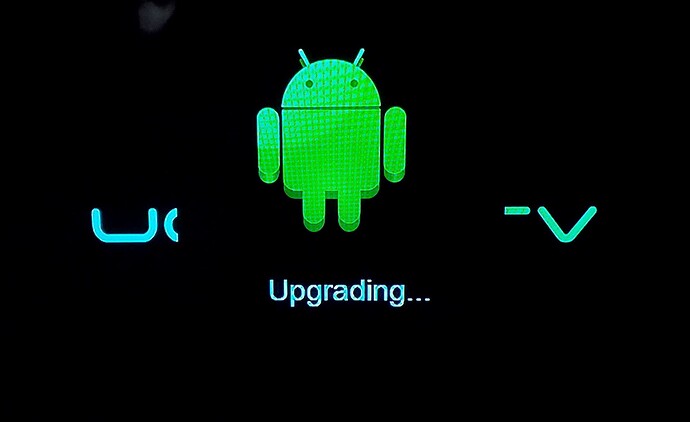 Previously, when ugslimt Android TV is running, and "reboot update" is called from "Term emulator", and SD Card with CE 19.*, or "reboot recovery" is called from power menu. After rebooting, the error is the same as the pic shown: "Upgrading"