I am trying to install coreelec in a Mecool k7 but I do not know how to proceed with the last step.
I need to reset the mecool for starting the CoreELEC installation.
It does not have reset button.
I tried with Terminal Emulator and the manual Update app but both methods carrie me to the same menu:
if reboot system now, starts android.
if reboot to bootloader the logo of mecool over black screen appears and nothing happens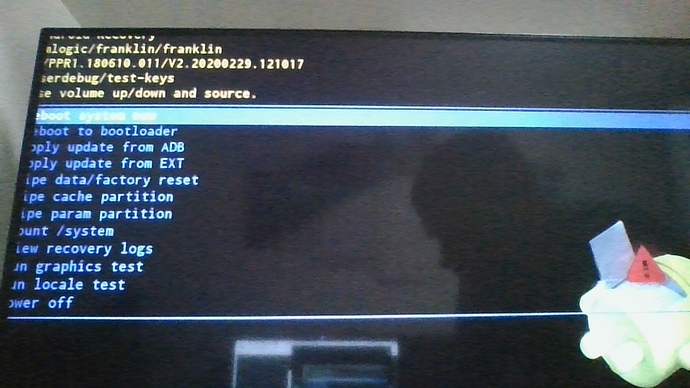 Any advise?
Thanks