Thanx but thes is my motherboard
The problem is
My x96 mini amlogic 905w is stuck on recovery mood
And usb tools burning dosent ditectiv my device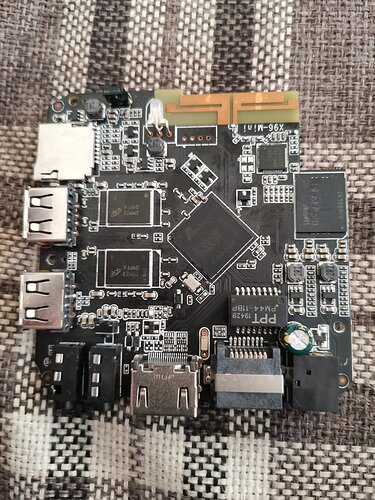 Have you checked the pin layout on the reverse side of the board to see if it matches?
What is the manufacturer name on your version of the mini?
Your board does not seem to conform to the general standard layout of an X96 Mini.
I would suggest that you also post the request over at Freaktab, who specialise in the hardware aspects of TV boxes and where there is a good chance of finding somebody with the same model.
This topic was automatically closed 91 days after the last reply. New replies are no longer allowed.