Now it's perfect xD. Thx.
Hi, please help me create a vfd.conf for X96_X9 device.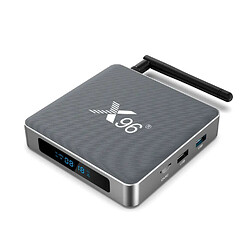 dmesg:
http://ix.io/4lRs
Thank you very much!
I truly appreciate your endless help.
The LCD display shows the accurate time, but when I enable Openvfd, the eth0, wifi icons display completely inaccurately. It always shows wifi signal even when I have an ethernet cable plugged in or if I am not connected to wifi. Do you know if these icons can be adjusted?
Looks like the screen is different from any other screen I've seen so far.
To support it will require a driver change. I'll ping you when a new driver is available for testing.
Thank you very much, hope to update the new driver.
I have not, yet.
vfd_display_type='0x00,0x00,0x00,0x03'
doesn't really make sense in conjunction with
vfd_chars='0,4,3,2,1'
Can you try
vfd_display_type='0x00,0x00,0x00,0x05' or vfd_display_type='0x00,0x00,0x00,0x06'?
I think that one of those should work, and if it does, I'll upload it.
Thanks, I pushed it to the repository.