So as some of you are aware when we buy our devices they come pre-loaded with the most hideous copy of Android known to man, Android in it's nature requires many different partitions due to how it is setup.
On CoreELEC when using installtointernal we format some of these partitions and make use of them, however there is still a number of partitions that are sat there doing nothing.
I recently tried OSMC on one of my devices using a modified Vero3 image, the partition layout of the Vero3 is the exact same as your typical Android Amlogic box with 10-11 (can't remember the exact number) different partitions, but the guys over there have done something really clever.
They have used LVM to combine all usable Android partitions into 1 big single partition for use by their users, the result is 14/16 GB of internal storage being made available to the user.
I began to wonder if we could do the same as this is something that has always irked me.
So with a few hours of tinkering with CoreELEC this evening, I managed to make some headway on it.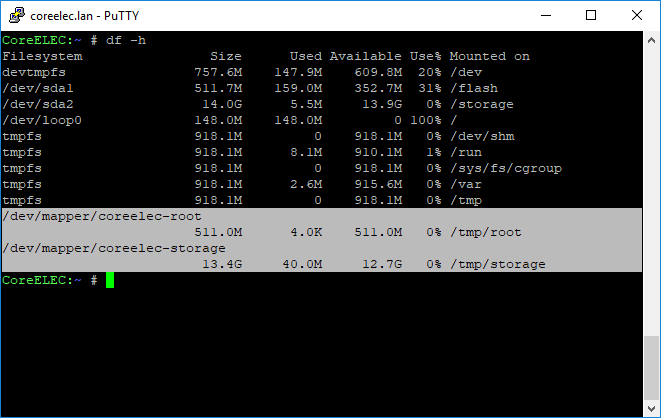 The end result is an extra 2 GB of usable /storage data on a 16GB device.
Now is it worth bringing this to CoreELEC? I will let you guys decide.