All,
Running CoreElec 9.2.1 on Libre Le Potato with a 4TB USB-attached hard (media storage). A couple of days ago, I was not able to access the hard drive on the network. My router did not show the Kodi appliance on the network (it's connected via ethernet cable), and looking at the CoreElec system information I find no MAC address nor IP information: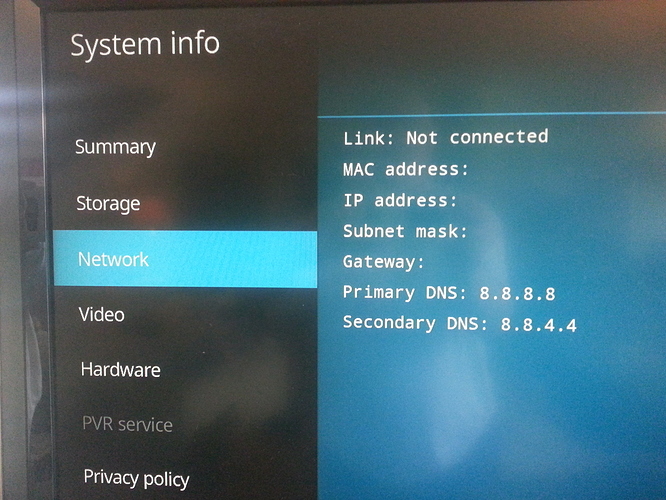 I've given the Kodi appliance a static address in the router but I'm not able to SSH into the system. I was playing with a pfsense installation outside of my home network but I've shut that down. I've restarted the router, my main computer, and the Kodi box at least three times but it still won't show any network info nor can I access it over the network.
Any tips are appreciated!