Hi there. Running the latest CoreELEC on an ODROID N2 (have tried latest stable 9.2.5 as well as nightly).
It seems that the SIDplay audio decoder plugin, which plays .SID (Commodore 64 SID music modules) is not working. As soon as I enter a folder with .SID files, I immediately get an error dialog:
AUDIO DECODERS: SIDPLAY AUDIO DECODER
Add-on couldn't be loaded.
An unknown error has occurred.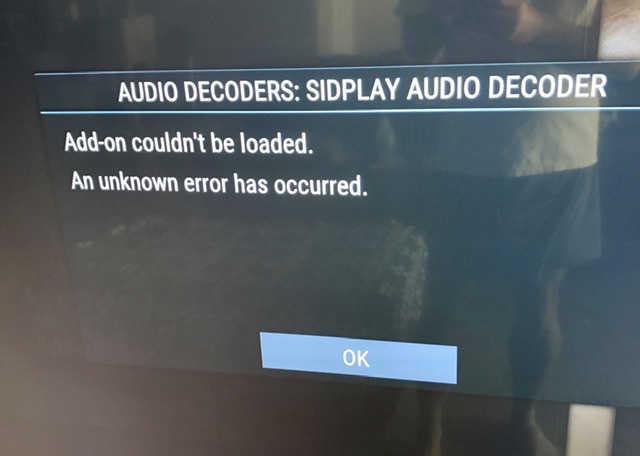 It then shows the file(s) in the folder, but if I select one to try and play it, I get the error again and then CoreELEC just freezes and I have to power cycle the box.
What would the fix be for this?
Cheers
Dhry