I have received one khadas vim3 and i have compared with GT King. (coreelec)
The total ram memory in khadas show 3370MB and GT king show 3754, why?
The cpu show 1800 Mhz, it is normal?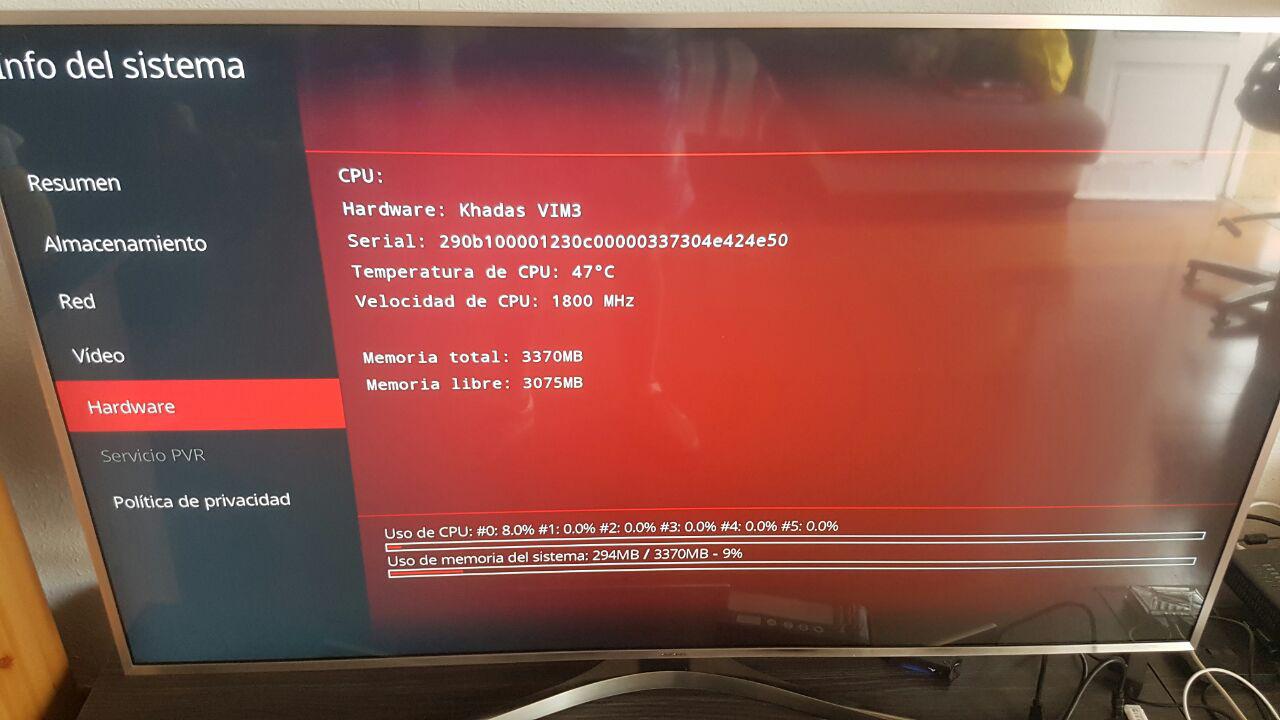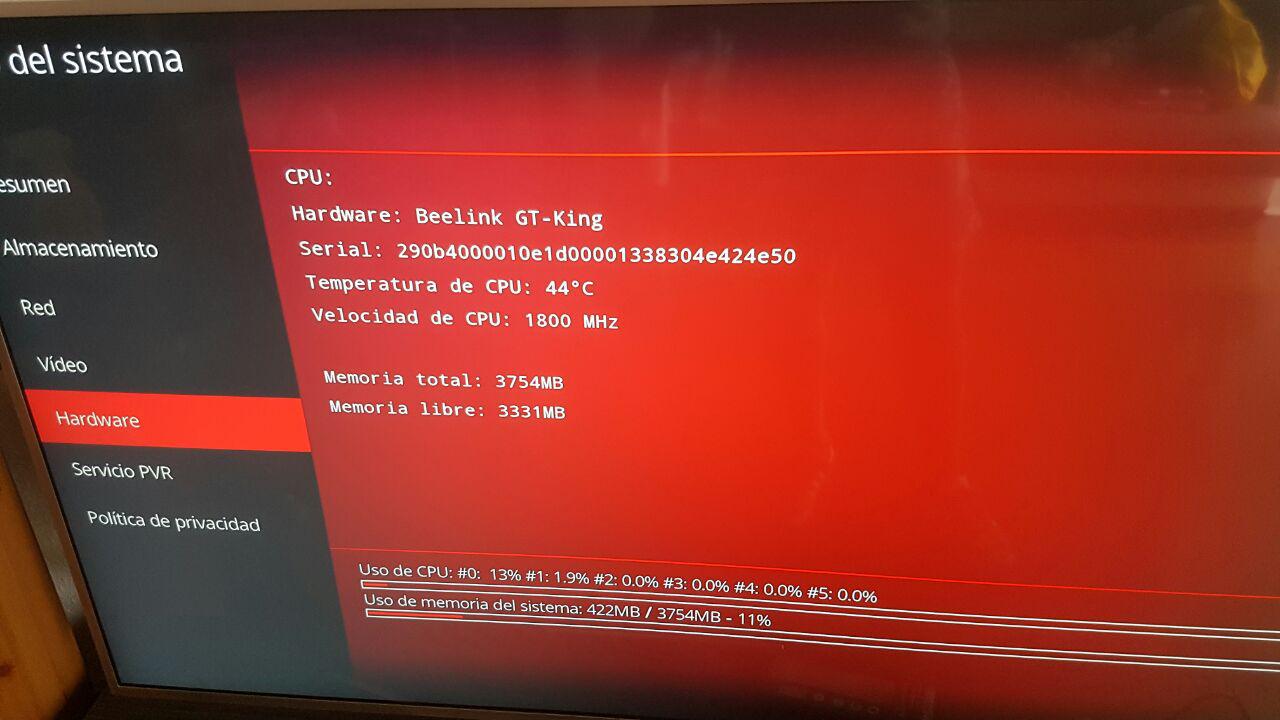 For other side, i have tested videos in khadas and it play correctly all resolution included 8k 30 fps, but when i play 4k and push the "ok" in remote control for show player controls, the video glitch.