I purchased this little box yesterday, unbranded on Amazon for $30, delivered same-day.
TR99 Mini+ 2G+16Gi
(Marked as TR99 X2 on backpanel)
Advertised as AmLogic s905x2 by vendor
Splash screen has a web address http://www.shinings-tech.com, but this leads nowhere.
This guy has already reverse-engineered some of this:

I don't think there is a switch installed on mine (behind AV jack) – Toothpick does nothing
I can access recovery via ADB.
I can also initiate reboot update through ADB shell.
I am trying to install the latest nightly (20190720) to pick up 905x2 logic announced 17Jul.
My best guess for DTB is gxl_p212_2g, but I am way out of my league here.
Once I have initiated reboot update, the box will refuse to boot after that unless I pull the SD card.
I think I have a locked bootloader.
Is it time for me to boot Windows and play with AmLogic USB Burning Tool?
How do I do this without a reset/bootloader button?
I have extensive experience with LibreElec/Kodi and Linux. What is my next step?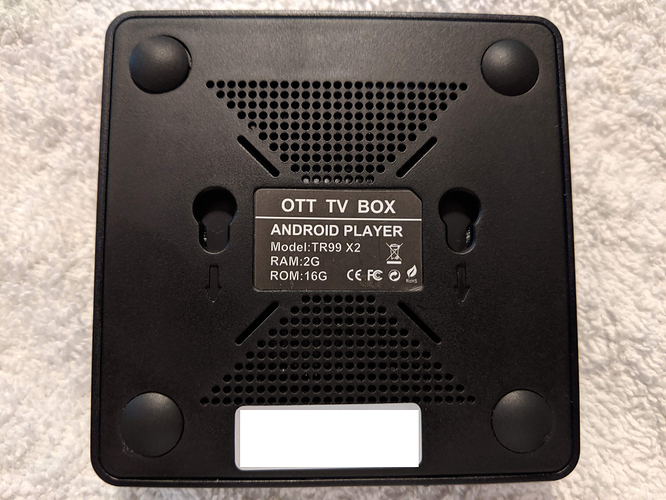 !