Hello ,I have a question , i test the bluetooth with CE-NE (Beelink GT king 2/CE on emmc) using JBL Tune 510 bluetooth headphone , with Android i can go outside living room go in last rom in the appartement ,sound quality…top , with CE -NE i go outside living room and the sound in the headphone begin to cut and then cut completly, strange , with CE i have a very short distance with bluetooth ,is this a driver problem in CE ??
CoreELEC-Amlogic-ne.arm-20.0-Nexus_nightly installed on the HK1Transpeed x4 , it does not see an external USB DVD drive.
how to cure it?
I have open a thread about external usb DVD drive problèms with CE/NE/Matrix …i have the same problèm ,for the moment external usb cd drive are not working with CE/NE… testing with CE Matrix on u22xj when you rip audio cd its not automaticly ad to music library and the scraper found no metadata/ albums covers…
I go make a fresh instal before sending the files…
I have read in forum that the x box one tuner is a good solution for coreelec …i want buy a tuner ,Can i buy it for CE/NE ? or better buy other ?
I was also interest by a external radio/Dab USB tuner for local radio… , so i have search in internet for check if something like this exist, i found …(Size like USB stick) …will something like this work for the radio section in CE ??? Any suggestion for external usb radio/dab tuner ???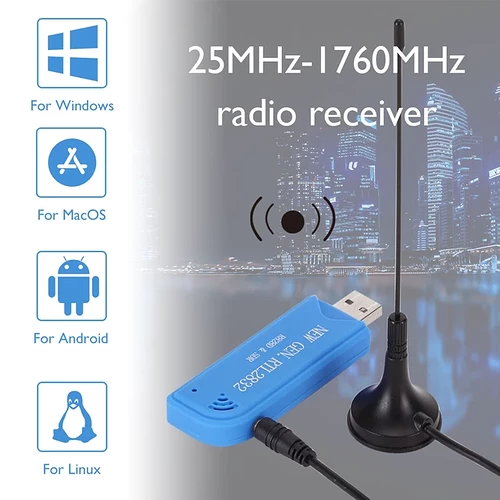 3D mode is not automatically detected. Putting it in manually seems to work fine side-side, but not TAB (up-down)
Anyone else encountering stuttering video frequently after pause/resume during playback with version 20230111? This used to happen a lot a few builds ago too, then was better until recently.
Can repro and provide logs if this is not a known issue.
There is currently some playback tests ongoing. So this will be solved with next nightlies.
Don't think there is DAB support in Kodi. If the stations you want to receive are only on DAB and not available over the internet in another form - then you may be able to create a DAB server using an RTL-SDR or similar solution on your home network that Kodi could access the streams from.
Thanks for your answer


I am not Kodi expert ,plz correct me if its wrong but ,for make work the TV section and the Radio section, i need USB TV tuner and USB radio tuner for TV + Radio without internet ,is this right ?
You are correct. You need a USB TV tuner and radio tuner or a device that combines both.
There is an cool unofficial PVR addon fro DAB/FM GitHub - djp952/pvr.rtlradio which unfortunately has been abandoned and the author is hoping that a Kodi developer will continue the work.
I also wrote a basic FM input addon based on piping rtl_fm into NextPVR from the RTL2832 devices that works well for me with CE ne/ng. It with the NextPVR backend also can be installed on CE. I've tested with a few cheap tuners.
There are a few devices that support /dev/radio FM on Linux I have not experimented with these on CE but they can be used for input to NextPVR too.
The RTL2832 can also be used for DVB-T but the quality of these devices varies and there are many flavours. Using the same device for FM and DVB-T will prove to be a challenge. I am in North America so I can only test DVB-T input using a modulator so I can't say which devices are good or bad. Looking at the image you posted, I'd make sure you had a more flexible antenna connection.
Hi are there any news about HD Audio passtrough (Atmos DTS:X DTS-HD etc) with VIM4 ? Till today no sound when passthrough is enabled. I had a N2+ before HD passtrough was working with it so there is no issue on my Audio Receiver (Denon 4700h) Thank you for your hard work!
Has the Beelink GT King II the same issue or does HD passthrough working there?
It's the same. I believe the issue is related to Amlogic and Linux drivers.
We're in contact with vendors to try and solve this. No ETA
I haven't checked but it's possible the radio section could also be the location of DVB-T/S delivered audio-only services from PVR clients? In the UK all the main BBC Radio stations are carried on DVB TV platforms, as well as a lot of commercial radio stations.