now all buttons works except power ON box from standby
Hello, it is no longer available. Could you please send it again? Thank you
The on/off button doesn't work, how can I fix it?
please can you make the "remote.conf" file of the RCU Dreambox remote control available?
If your device is not in the repo, perhaps you could follow the instructions on how to create it yourself. Also found in the repo.
Failing that, cross your fingers that someone else has the same device,
I have an error in SSH access for the "meson-ir" settings
Well thanks for that, but honestly, how do you expect anyone to help you with just that statement.
If you have a file that works & you just want to edit it, why ssh? Use notepad++
I am with permission error. I can't access the device.

is there another way to access the terminal? putty is not compatible with this system.
***I now have access to folders through SSH.
How do I access the terminal to enter commands to disable kodi and eventlircd?
Firstly you must SSH into your device and then Kodi and eventlircd services must be stopped.
systemctl stop kodi
systemctl stop eventlircd

Next you need to run ir-keytable to scan for remote codes.
ir-keytable -p NEC,RC-5,RC-6,JVC,SONY -t
Use putty, perhaps you used the wrong password when you used it before.
I changed the door to 22 and managed to start only with the message below. Does not open the command line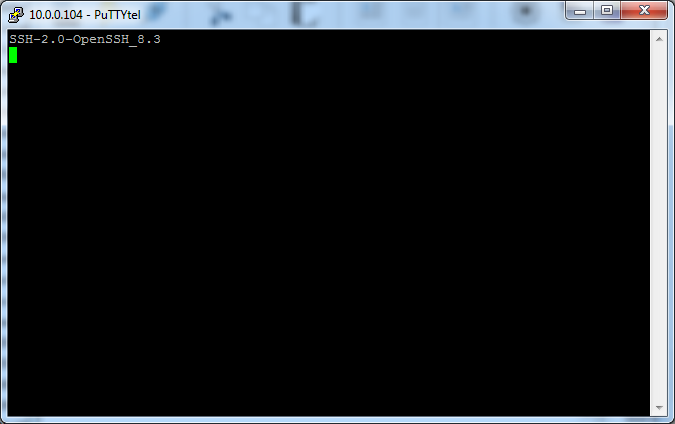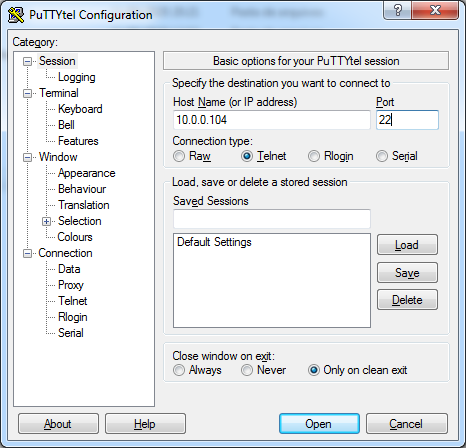 I think that you are using wrong IP address, and wrong Putty version. My version 0.70 looks like this: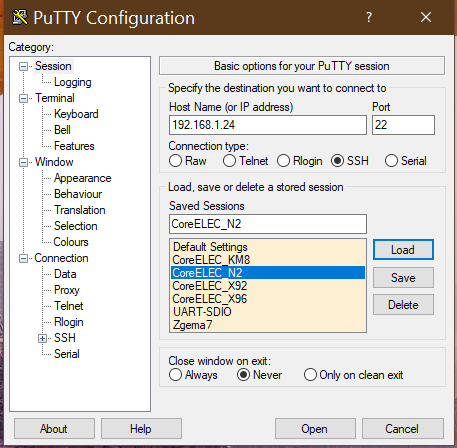 really. Thanks @Sholander
I have a lower version that doesn't even have the ssh option.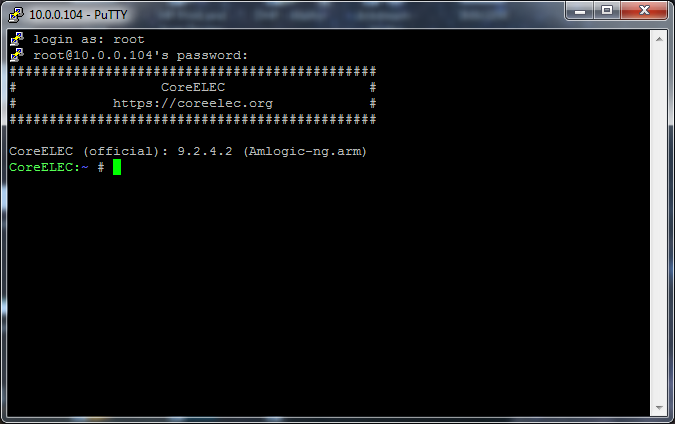 something wrong with "ir-keytable".