Hi,
After installing version 2021-02-27 and the first reboot
everything was fine after the second or third restart coreelec settings does not work,
It seems that the latest nightly 03.02 CE 9.2.6 broke sth with LAN as I don't have a wired connection anymore, only WIFI on my s905x3.
Edit:
Ok, I reconnected the LAN cable and it started working. Strange, it hasn't happened before.
If anybody has had any yet unresolved issues with the 9.2.6 build or the 9.2.x nightly builds now would be the time to try the most recent nightly build to see if your issue is still present and if it is make a detailed post describing the issue in this thread to bring it to the developers attention.
This way we can verify what still needs to get fixed.
I would like to do a 9.2.7 release soon. I know it's not been that long since the release of 9.2.6. However now that the 9.2.x builds have the status of being "Legacy" builds, I think it would be a nice legacy for the 9.2.x to have the 9.2.7 build be the most stable build we have released. This way everybody that will be continuing on with the 9.2.x builds will have the best possible build to use.
I just reinstalled the CE nightly and updated the latest. I have experienced that after I scraped a movie in the description appeared a spoiler alert but I don't want it. I want the movie description.
I don't know this is because of the CE or the scraper or the zephyr 2 skin.
Can you help me how I can remove this spoiler thing?
I'm sorry if this has been asked before but is it possible to get the red skin background color back instead of the blue/green? It's not in the list of Estuary colors.
What happens when you choose (in Skin Colours settings) "Skin default" ? On all my boxes with Estuary skin, that changes the color to default Red.
When I don't use a nightly build, this changes the color in my box to red as well. However, when I use a nightly build the "skin default" color is actually the same as when I select the color "teal".
I've tried a a complete new install on a new sd card but that didn't solve it.
In nightlies the new default colour is teal. Maroon (red) will return as a choice.
It means i have to wait for UART board?
Where can I find information about changes for the nightly Matrix version?
The whitelist scanning probably needs a little tweaking. I have set 1280x720 @ 25 fps as one whitelisted item, but video with 1280x544 resolution is not output at that resolution to allow my TV to do a high quality upscaling to 4K.
2021-04-18 18:17:23.784 T:4848 INFO : [WHITELIST] Searching the whitelist for: width: 1280, height: 544, fps: 25.000, 3D: false
2021-04-18 18:17:23.785 T:4848 INFO : Display resolution ADJUST : 3840x2160 @ 25.00 - Full Screen (37) (weight: 0.000)
I have all the 1080p resolutions whitelisted the same way, and they work fine.
2021-04-18 18:16:58.556 T:4848 INFO : [WHITELIST] Searching the whitelist for: width: 1920, height: 808, fps: 23.976, 3D: false
2021-04-18 18:16:58.557 T:4848 INFO : Display resolution ADJUST : 1920x1080 @ 23.98 - Full Screen (34) (weight: 0.000)
Post your disp_cap content.
cat /sys/devices/virtual/amhdmitx/amhdmitx0/disp_cap
But in any case, this is a Kodi thing. Try it from a PC\Android and see if it works correctly or not. If it works the same as in CE, you'll need to report this to Team Kodi.
I've noticed that 1280x720 resolution is missing @23.976 option on my whitelist but it used to be there.
Hello, thank you very much for the continuous improvement of the CE team.
I have a x96 max plus Q2 box, flash the nightly version CoreELEC-Amlogic-ng.arm-19.1-Matrix_nightly_20210421,
Now, the wifi and bluetooth can work normally, but it will can't connect sucessfully when the wifi router use WPA3 SAE (CCMP) encryption, only can connect WPA2 PSK protocol.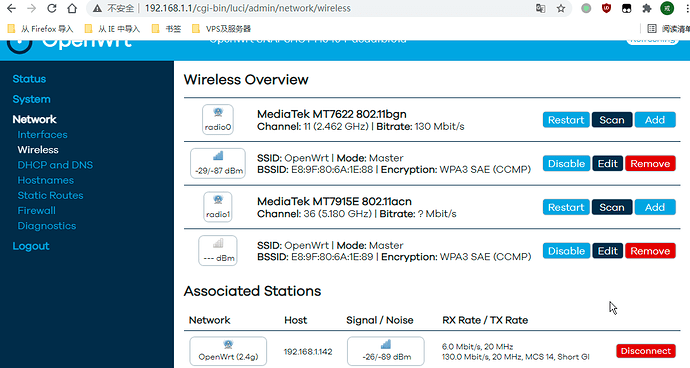 In addition, when I copy content to the box in the windows LAN, windows should use the samba protocol, and the network speed should not exceed 12MB/s. In theory, this is a gigabit network card, which should exceed 100MB/s, but now with only 100Mb speed, I can be sure that the intranet speed is 1000Mb. Why is this?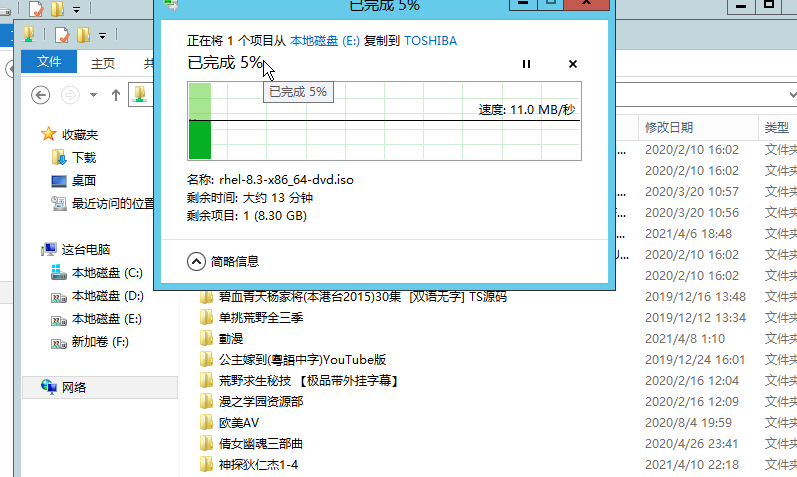 im on nightly 4/21, does anyone else have problems with DIM screensaver settings?