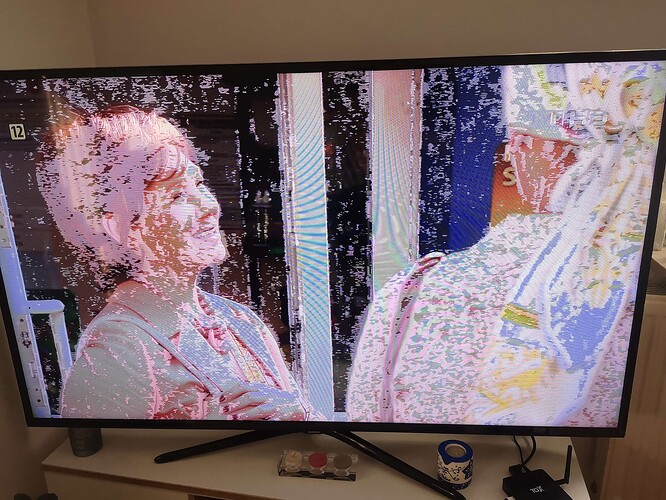 Booted the 20.2-Nexus-Generic and this is what I'm seeing when using Kodi with PVR IPTV Simple Client. I have noticed that this only happens when the scene is moving, static images are being displayed correctly.
The issue disappears when I disable the amlogic decoder but that makes the video play at like 10 FPS so it's not a viable workaround. Disabling noise reduction and rebooting made no difference and for whatever the reason I do not have the option to disable deinterlacing in my CoreELEC settings.
I did not make any extensive testing but what I can say is that simply using the tivimate app on Android 11 did not give me any problems. The box is the TOX3 and as far as I can tell it has an actual S905X4 rather than some fake, at least AIDA64 says so.
Any help is welcome as I'm not even sure what piece of hardware/software I should blame since there's so many layers.