Please use this thread for general 9.2.2 discussion
Nice Easteregg


Many thanks to the team for all the effort spent to make this new stable version happen

Just as I am curious, do you already have a CE roadmap for the next stable?
Will it go more in direction of supporting new devices, CE hardening or Kernel merging?
Great update guys,thankyou ur appreciated
Thanks a lo for the update!
I have an issue with my Beelink GT-King rev A. Since the update I lost Ethernet access, DHCP is not working and if I input a static / manual IP I still without network access.
I switched to WiFi and works fine. But I think it's much better to use Gigabit Ethernet.
This was happening with Nightly versions also, so I was using only the last stable version until an hour ago.
Thanks for your help!
Hi I had/have a little problem which I have temporarily fixed. Every time I shut down and restart the audio goes back to ALSA Default and I get no sound I disabled the bluetooth audio switcher addon and that seems to have cured it. I assume it's something to do with the settings in that addon I noticed it was set to something like ALSA:@ I will make further investigations and post back.
PS this was on the -ng build n5 plus box
@alegol you need to update the Android firmware to the latest one by Beelink to fix this issue, if you installed CE to eMMC then you will need to obviously need to restore your device to be able to do this.
Not sure if that's related but after updating to 9.2.2 and newest Hyperion.ng from the CE repo - I'm having issues with Hyperion Control which isn't disabling platform capture in the menu.
Here's my original post in another topic : Hyperion.NG, Amlogic improvements
You had this issue prior to updating to 9.2.2 as you posted days ago about it, Hyperion control issues need reporting to the Hyperion dev team, we do not maintain 3rd party add-ons.
I thought that maybe there's some dependency in 9.2.2 needed for new version of Hyperion to work properly. Thanks! I'll report it to the Hyperion Control devs too - sorry for the mess

Hello, thanks for update. One question: I had nightly build, but after today's update it has been changed to Stable ?
mce usb remote stopped working after update? TBS dvb drivers enabled, and dvb drivers from latest kernel disabled as in 9.2.1.
rc_maps.cfg added to .config folder with line as below
* rc-rc6-mce rc6_mce_new
After automatic update my A95X MAX (S905X2) cannot boot. Coreelec complains that the "STORAGE" partition cannot be found.
coreelec-ng on sdcard
DTB: g12a_s905x2_4g_1gbit.dtb
update log shows no problems: https://pastebin.com/GYcZa3Yv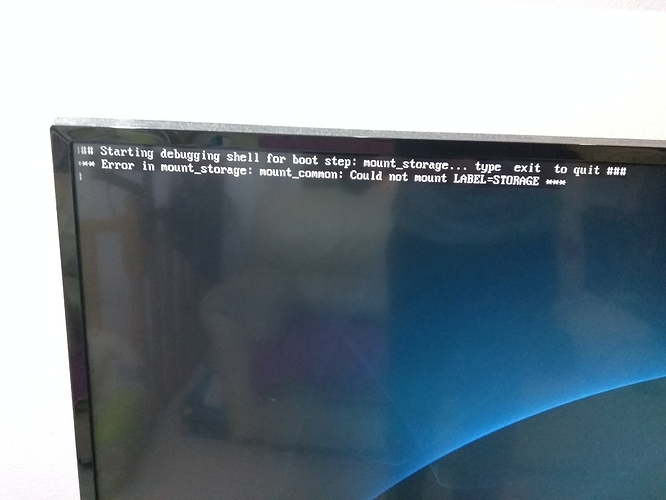 No problem when downgrading to 9.2.1
I am getting a bootloop after updating to 9.2.2 on the N2. I am using the EMMC module. It stays on the CoreELEC booting screen for 10-20 seconds, then reboots.
Edit: I was on 9.2.1 stable.
I have the same bootloop issue, except using the SD card. I allowed the update to occur when I saw the notification message on my ODroid-N2, Not sure if it would have made a difference by putting the new TAR image in the .update folder instead. Now there is no .update folder when viewing the SD card in my windows laptop (have view system / hidden files turned on).
How could I recover from this? If I flashed a new CoreELEC (or previous CoreELEC 9.2.0), would I lose all my settings including Kodi settings and addons?
Excellent update guys, N2 EMMC updated fine and all running.
Keep up the good work

[Solved] Here same… i have external hd's attached, when remove them its ok and starts into main coreelec.
If i let it reboot over and over i get lots of text on screen…
This was with the auto update, after i burned a new install it was same… install nighty… same… so i went back to previous one…
So odd, i just updated 3 boxes without issue.
Were you on 9.2.1 or the nightly?
same for me Odroid N2, will do some investigation and update thread
i was on original 921… i use it daily so i do not want to mess with nighty…
coreelec on emmc no sd