A new week, a new box
After my fight with the X96 MAX + what works now very well, thanks to all the helpful folks here and during this process learning a lot of important things like at the install switch SSH from off to on, later it will not work even if it shows it is on and you can not SSH…
This time I tried a minimal box A95X F3 RGB Amlogic S905X3 (the purple one with the light show) in a 2/16 flavor since CE uses mostly less than 1 GB to run Kodi.
Reasons for buying, low temperature in several tests and 2/16 should be with 2.4 and 5G and that for 25 Euro.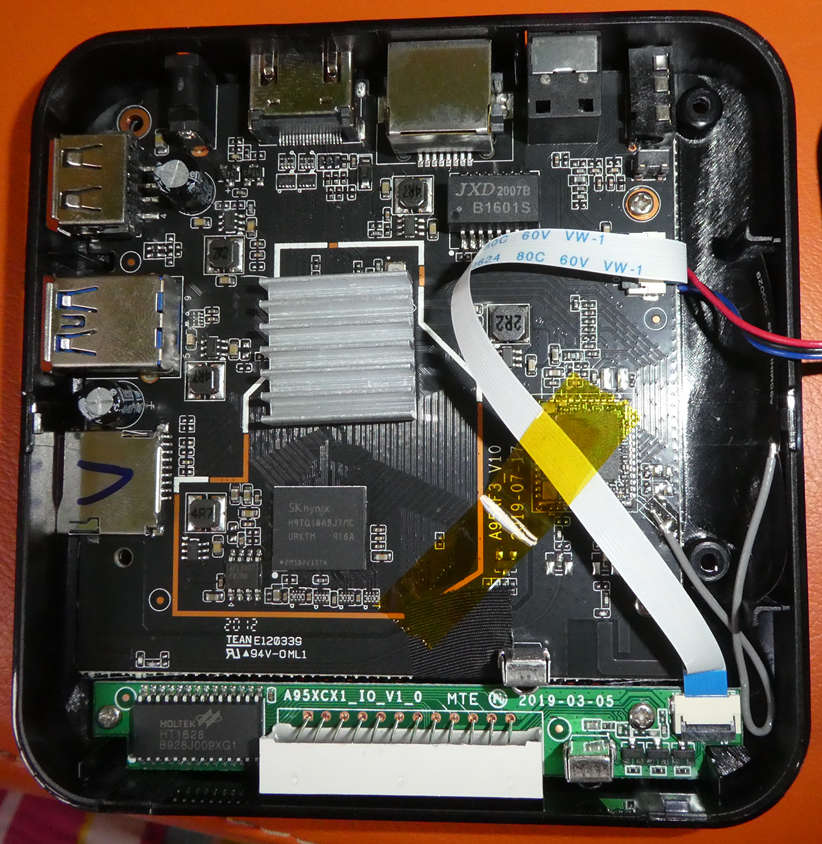 Now me as a newly "pro" haha who had the the card with the right image and the driver for the remote waiting to be booted.
TWO days I was fighting tried all what was shown in the how to install when your box don´t want to, read through lots of info here and elswhere.
NADA, Box shows boot and screen is black.
Has anybody successful installed CE on this particular box? The one success story I read had a firmware from 202003 mine is 202006.
I read about the sneaky boatloader who prevents the easy way but I was even in the Android firmware bootscreen , I even tried the:
Reboot to LibreELEC_v1.1_apkpure.com.apk what was confirmed works with CE.
So if anybody has any helpful hints, I am all ear.
[SOLVED] A95X MAX S905X2 cannot boot CE this I read fron top to bottom without any working hints for my box![box|486x500]