CoreELEC 19 RC1 (Development release)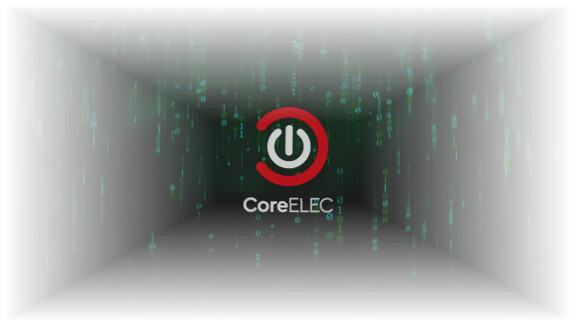 Be warned!
This is a development release and not a final stable release.
It is meant as a preview only and may not be suitable for daily use, for some users.
Please read the post carefully before performing an update!
Be sure to create a backup before performing an update!
Please do not upgrade on internal eMMC!
Use only removable device like uSD or USB as boot media as it's easier for recovery!
Kodi Matrix
Kodi Matrix status is now at 19.0RC1-Matrix + daily commits to HEAD.
Versioning
Team CoreELEC decided to align CoreELEC version to the included Kodi version as it is a 'Just enough OS' Linux distribution based on Kodi technology for popular Amlogic hardware. So we "bumped" CoreELEC directly to CoreELEC-19-Matrix. This way you can immediately see which Kodi version the respective CoreELEC release is based on.
Recommendations
It's highly recommended to perform a new fresh install of CoreELEC-19-Matrix! Team Kodi dropped Python 2 support and therefor all installed addons need to be updated/migrated. But at current status there is still a large number of addons that have not been migrated to Python 3. After a clean install of CoreELEC-19-Matrix an update to future versions of CoreELEC by the commonly used method is possible, like before.
Addons
Please report only addons if CoreELEC compatibility is missing. Best is to test the addon on another platform like on Ubuntu or Windows with Kodi nightly if the problem is platform specific. If not please go ahead to the your addon provider and request support there!
Supported devices
There is only support for devices that currently be able to use CoreELEC Amlogic-ng builds!
This includes devices that are based on GXL, G12A, G12B and SM1 family SoC.
For other types not listed here, maybe think about a hardware change/upgrade if you want to use Kodi Matrix. If not please stay on CoreELEC 9.2 with Kodi Leia as it will still be maintained.
NOT supported devices
SoC family GXB and S912. GXB support got dropped by Amlogic in newer Kernel.
S912 do not and never had such Mali blob implementation to be able to be used on newer Kernel.
For these types listed here, maybe think about a hardware change/upgrade if you want to use Kodi Matrix. If not please stay on CoreELEC 9.2 with Kodi Leia as it will still be maintained.
CoreELEC decided to remove support of these SoC family because they aren't supported anymore by Amlogic in newer kernel than 3.14. We tried with a lot of hours to port these SoC families to the new kernel but it wasn't successful yet. Also the fact of maintain two different kernels with different Kodi branches is just to much time consuming. Please remember all CoreELEC team members do their work in free time and free for you! If you are able to help porting these SoC family to the newer kernel please feel free to open a pull request or provide a patch.
Odroid N2/N2+ SPI Petitboot users
Please update SPI petitboot image on the N2/N2+ before update to CoreELEC-19-Matrix!
petitboot dev.20201222: Release notes
A minimum petitboot version 20201020 is required to support Amlogic multidtb.
Khadas VIM3l users
Please be sure you have a file /flash/dtb.img on your current eMMC installation before upgrade to CoreELEC-19-Matrix! Otherwise the device will stop booting and a recovery will be needed!
Open a SSH connection and check it by:
CoreELEC:~ # ls /flash/dtb.img
/flash/dtb.img

If the output look like this the system is compatible and can be upgraded to CoreELEC-19-Matrix. If you get a "file not found" please restore your system like with a Android image or a compatible krescue image before upgrade! Please keep in mind the VIM3L HTPC kit is including a not official image by Team CoreELEC so maybe it does not support the upgrade as well.
Download (tar and img.gz)
After a first install the system is able to update to the newest build automatically.
Download archive (tar)
Development status
Please be aware that some of the options/skin features are still under development and may become available or move to another place in the GUI.
Discussion thead