Impressive, that board is really compact. Is it possible to get it with removable eMMC?
Took me way to long to pick between the N2, GT-king, AM6 or vim3 but I've finally made my mind up and ordered the vim3 pro and I feel like a kid waiting for Christmas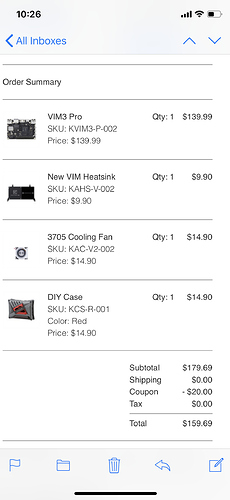 Thanks for the clarification.
The idea of using an M2 SSD on the built in board slot is very appealing from a perspective of speed and the enhancement of multi boot options.
It would be useful if Khadas could produce some videos showcasing it's features.
The one thing that separates it from the others is the M.2 slot, so I would love to see a video showing both the benefits of improved speed over the eMMC and if it currently a possibility, multi boot options (perhaps using Petitboot) showing CE, Android and Linux.
Right now, the N2, based upon what is has been shown to be capable of is the one that I would go for but if the Vim 3 can show the real benefits of the M.2 option, then my upgrade money will be to this one.
@Wizzi07 I think you will be happy with your purchase.
Its surprising how small the board really is because its smaller than the Pi and the TV boxes, I didn't think the device would be inside the matchstick box that it comes inside.
Unfortunately I can't give any more views on the device yet as I haven't started working on it yet.
I would like to give one small bit of advice to users who purchase the DIY case and that is to make sure you position the antenna in the specially designed spot as I almost missed it, there is a groove at the bottom of the case that they sit into and little notches at the top to stop them moving and there is even a gap in one of antennas so it sits perfectly over the IR sensor. I was very impressed that this was thought of and I think it's great to see attention to detail like this.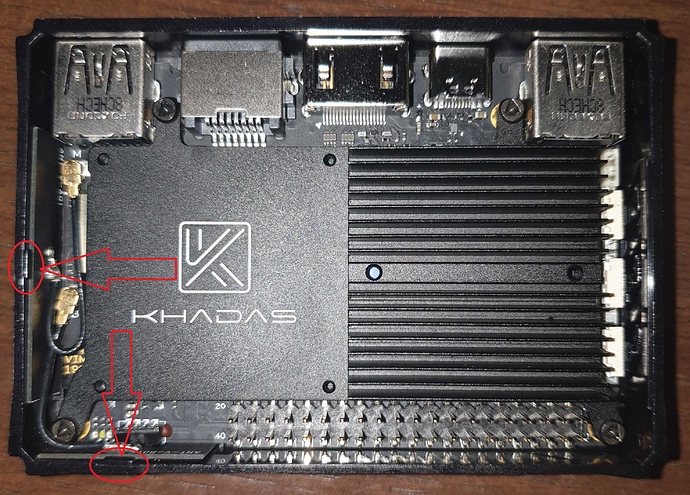 I was also surprised at the size when I saw your earlier photo of it next a shell card… thanks for the antenna tip! It does seem like they really have spent a lot of time designing and making sure everything is the best it can be. The way the case, heatsink and fan all comes as a kit to build yourself is a nice touch aswell. What really swayed my decision was the a311d processor they could have easily used the Rev.A s922x like originally planned but I think by changing it it really showed their determination to use the best and latest parts in their devices … I hate to ask the dreaded "how long" question but do you currently have any idea when the first build might be available for it? i probably won't be receiving it til mid August time because I opted for economy shipping with hopes I might avoid import costs it would be nice to receive it and be able to flash CE right away
That's exactly why I put the photo there for a real world example.

It is worth noting that my VIM3 came with Samsung eMMC and RAM, so I agree with you there, it's definitely quality components have been picked by the Khadas Team but this is the difference between buying an SBC vs your cheap TV box, the quality is worlds apart when you buy an SBC and people just don't seem to care until they start having problems because of it.
We should have something available before your expected delivery date.
In relation to this I think I just got unlucky, the invoice attached to the parcel was marked as $20 value so how Fedex came up with such an absurd amount is beyond me, and it's also worth noting that not everybody who received a VIM3 was stung with these charges.
Can I use this dtv tuner in WIM3?
https://www.tbsiptv.com/tbs5520se-multi-standard-universal-tv-tuner-usb-box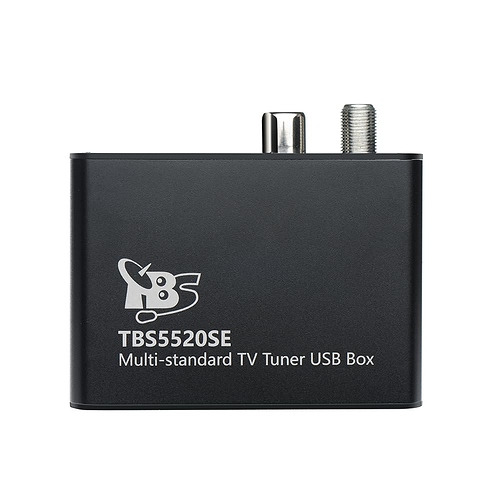 I can answer the Fedex charges thing as I have an associate that works for them.
If a vendor undervalues a product or lies about it's production value, then some more eagle eyed along the checking process will evaluate this, slap on the 20% statutory charges and then add an additional shipping fee.
It's designed to make importers think twice about the regulations for future purchaser.
Saves on being having the boys in knock on your door too.
In Ireland stating an undervalued price could lead to them impounding the product.
could is a very loose term

What would you prefer that the true value is declared each time you order from overseas adding 20% to all your orders?
Needless to say it was a development sample with no value, the package also did not seem like it had been opened by customs nor had the invoice in the shipping pouch been inspected so the charges had clearly just been made up.
I'm almost ready to bite the bullet on a Vim3 but after seeing the thermal issues with the Pi 4, I will be keen to see what the temps are like on the Vim3 under load with just the heatsink (want to avoid a fan).
Thermals have already been discussed in this thread. Near 100c under load with the heatsink suggests a fan is mandatory here.
There are no temps in those graphs.
It's good to know they used Samsung memory chips aswell, I'm really looking forward to receiving it! If a build is ready by the time I receive it then that really would be great but I understand you have a life and much more important commitments than CE…
I've never had any luck with dhl/fedex from
China to UK, I order ALOT from China and the only times I've ever been hit with charges is with dhl and fedex I've never once had them with China post or ems, luckily the free post option khadas offers is with China post so I'm pretty sure I'll be fine fee wise

Canada's been kinda up and down over the years with duties and stuff from china as most chinese vendors mark things as gifts or samples and the local customs seem to let it go… i once bought a whole block of S812's (100) and they came marked as gifts and Canada Post delivered them without any charge.
Word is that is probably about to change here in Canada… someone i know that works at Canada Customs told me that probably in the near future there will no more gifts or samples from China allowed as part of the crack down of Canada's issues with China.
Not yet. There is no CE for KVIM3 and 150balbes LE for KVIM3 doesn't support crazycat dvb drivers addons.
BTW CE by default support TBS5520SE in crazycat dvb drivers addons.
Loving me N2 but I popped on one of these when the promo was running as it looked like it could be a decent little board!!
Didn't go for the fan at the time due the N2 being heatsink only but it is clocked higher, I'll wait for some dev reports when they are getting used a bit more to see if I need one, would prefer to keep it silent and little fans are normally quite high pitched…
Anyone used a Khadas fan before to report noise levels?
Cheers, E.