BOX x96air P2 4/64G 1Gbit LAN
DTB sm1_s905x3_4g_1gbit.dtb
NIGHTLY 20200103
Installed on SD card

Not yet.
Maybe when exist stable version.
SD runs on acceptable speed
Before to playing with the emmc try to find your firmware and to recovery it from a sd.
Try a fast USB 3.0, Sandisk Extreme Pro, they are not far away from emmc.
Do you think a decent flash drive would be better suited than say an A1, V30 micro-sd card?
Maybe or maybe not, it depends on the card and the drive, but USB 3.0 interface is faster than de microSD card reader of this boards. I've tested it.
Given the fact that a Sandisk Extreme Pro USB drive may cost someone much more then one of these x96 device do. It might be a better Idea for the average person to try a more reasonably priced, but still reasonable performance 'Sandisk Ultra Flair' or 'Sandisk Ultra Luxe' first.
I'll give it a try. I'm.sure I have a flash drive laying around.
Everything working even Bluetooth, 2.4Ghz and 5Ghz wireless.
Build: CoreELEC-Amlogic-ng.arm-9.2-nightly_20200103-Generic
If remote do not wake from suspended, some tvs has an option to wake up from sleep a CEC device.
Try Remote acess VNC using macos screen sharing client, but only trash appears on screen.
My Iperf3 results: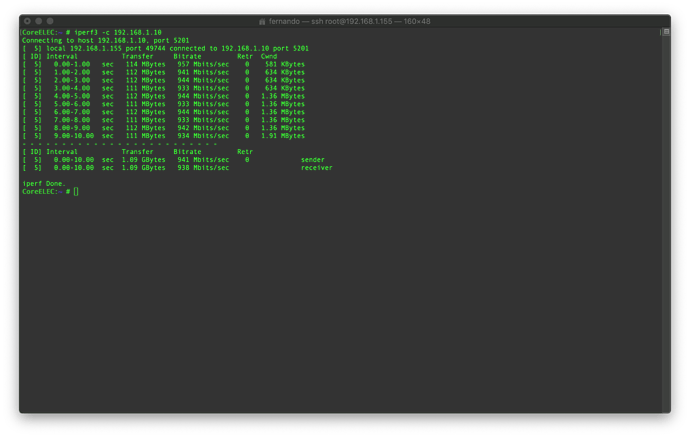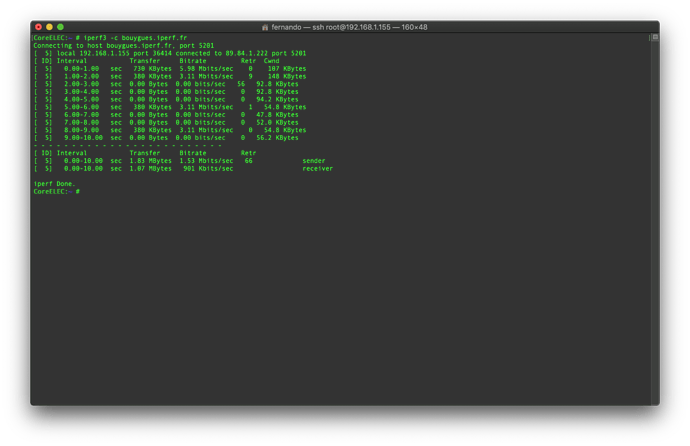 For anyone interested my sd card i use: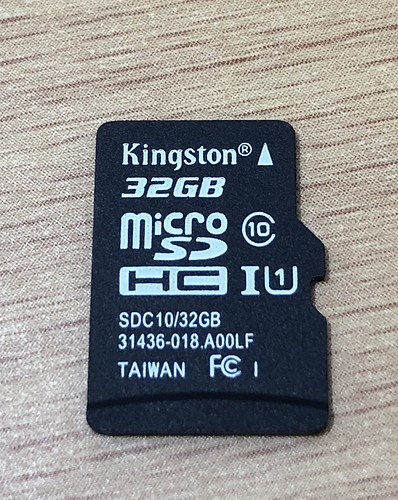 Thank you @Rootz for compiling all the infomation an making it available in this post.
Thanks to Coreelec team for making this available and the forum community.
It is a functional box for 30€. Now waiting for stable version to install on emmc. I saw a firmware of this box on freaktab forum, i do not know if is a good idea to try that firmware.
From where can you buy this P2 version for 30€ ?
Bought here
Ship from Spain. Only 4 days to my home
OK, but it does not say that it's a P2 model, so how do I know that it really is ?
Nobody knows.
Cheaper box, different hardware, several manufacturers. It's a Lottery.
Why You don't ask the seller before buy?
Don't trust any of them any more, since they try to cheat too often…
Micro-SD actually feels much snappier. It took forever to resize the flash drive partition too in CoreELEC. I'll stick with what I was using before.
Bluetooth works great on my box too, 4/64GB 1Gbe version.
Just to add - for those following the guide - the recovery switch is in the middle of the AV jack. I used a partially unrolled paper clip to press it (though I guess a plastic toothpick may be a better choice). I'm booting from a 64GB Samsung Evo+ MicroSD card (brand new) at the moment - though I may give the eMMC a try if I am happy with the box within the Amazon return window.
Remote and VFD both working as per instructions (I used the Keyboard rather than Remote config for the IR to enable Long Press - but will probably switch to an RF remote like an A2 Lite for day-to-day use)
I have an X95 Air 4GB 64GB Gigabit networking bought from Amazon.co.uk for around £40. In Android it reported itself as a P2 model.
I've got an N2 - but the relatively regular video drop outs are getting annoying - and I wanted something neater and in a case. Be interesting to compare perceived speed of navigation (IR isn't great on either in responsiveness terms anyway) and temperatures. The N2 has one hell of a heatsink…
Mine still isn't


And I have, at least on paper, the same 4/64GB 1Gbe P2 version. Probably with another wireless chip?
In my opinion, the old "remote.conf" method worked more responsive than the new "rc_maps.cfg" method. Until some versions ago, you could use both (one at the time of course), and tested both with the same remote/player and via "remote.conf" it was way more responsive. I tried with some ir-keytable and ir-ctl combinations, but never could get the same responsiveness, unfortunately.
Do you really knows its P2 version? (Go to Android system and check system info)
If it is an P2 version and BT don't work, yes, probably other hardware.
For me SD works faster than USB stick 3.0
I'm using SanDisk 16GB Extreme Pro microSDHC UHS-I ( data transfer to 95 MB / s)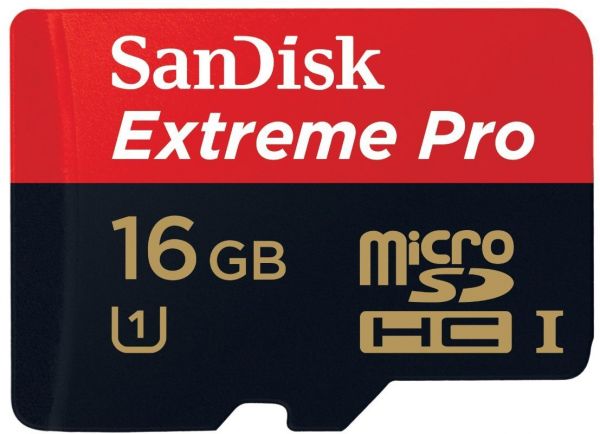 Anybody knows what speed can work the slot of microsd in our X96Air?