After just setting up my new N2 I wanted an easy way to see exactly what color depth, space and resolutions files were being played back at as well as a way to check if HDR was enabled, so I knocked together this simple script and Estuary skin mod to fetch and display the information.
I'm guessing this should also work on other Amlogic boxes S905/S912.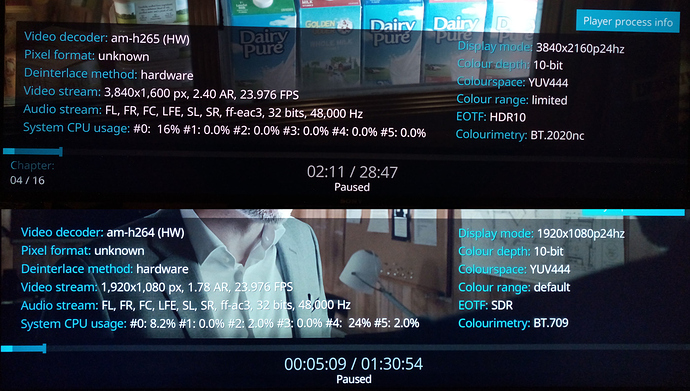 Somebody else might find it useful so here it is, use at your own risk.
NOTE:- As of devel-1555851841 this functionality is now directly built into CoreELEC and as such you can now safely uninstall both script.amlogic.colorformat and the modified Estuary skin.
Additional modded skin files.
Arctic Zephyr 2: DialogPlayerProcessInfo.xml (8.8 KB)
Embuary-Leia: DialogPlayerProcessInfo.xml (11.4 KB)
Estuary MOD v2: DialogPlayerProcessInfo.xml (17.0 KB)
Confluence (credit: JimmyS): DialogPlayerProcessInfo.xml & resource.language.en_gb/strings.po
Aeon Nox 5: SiLVO (credit: ukmark62): DialogPlayerProcessInfo.xml (10.2 KB)
Grid: DialogPlayerProcessInfo.xml (6.9 KB)