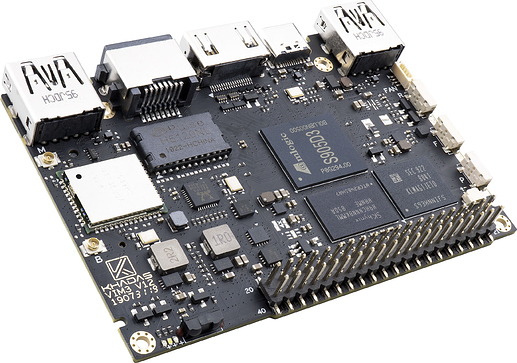 Khadas has recently launched a lite-version of their VIM3 killer SBC; that they have aptly named the VIM3L, the VIM3L is an affordably priced SBC with the Amlogic S905D3 SoC.
As many of you know, we here at CoreELEC have been collaborating more closely with our partners than ever before and as a result of this, Khadas has made a HTPC bundle of the VIM3L available with CoreELEC preinstalled!
You can purchase the Khadas VIM3L HTPC Kit now which includes, a transparent DIY case, a heatsink, metal plate for DIY case, IR remote and 2* Wi-Fi antennas for $89.99 with free worldwide shipping.
A full breakdown of the specs of the Khadas VIM3L can be viewed here.