What is the Nightly version number?
I use a CSR 4.0 bluetooth dongle on my A95X max do have an issue in that whilst watching, the bluetooth audio would drop out every few seconds and looking at the dongle, whereas the blue light would flash continuously when working, I noticed it go solid blue every time the audio drops.
It is very intermittent though and I find there are 2 possible solutions, one being a reboot and the second to disconnect and power off using the button on my headphones, then switch back on, where I tend to find no automatic connection, just a pairing message, where I have to manually reconnect.
I got to a point where I would note the times of the dropouts and check the logs but there was never anything there.
It typically happens 3 or 4 times a week, so a very minor inconvenience with a quick fix.
I also note that when switching the box on each day, sometimes I get automatic connection and sometimes have to connect manually.
Sorry for the post! I tried also from usb stick, youtube or netflix addon. Same issue.
I switched the kodi ui reaolution to 3840x2160p and the effect is the same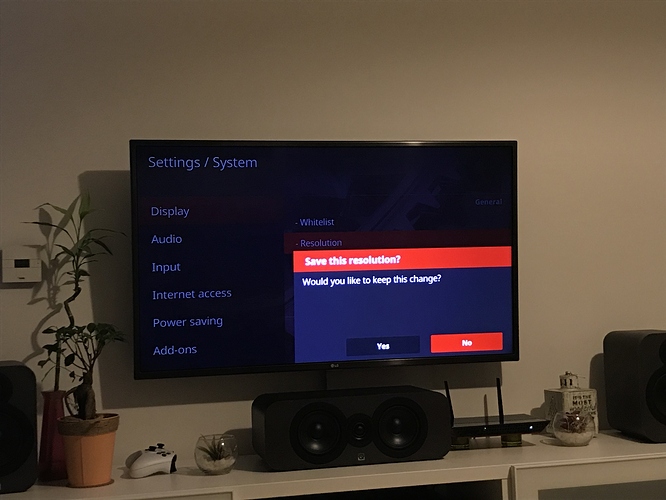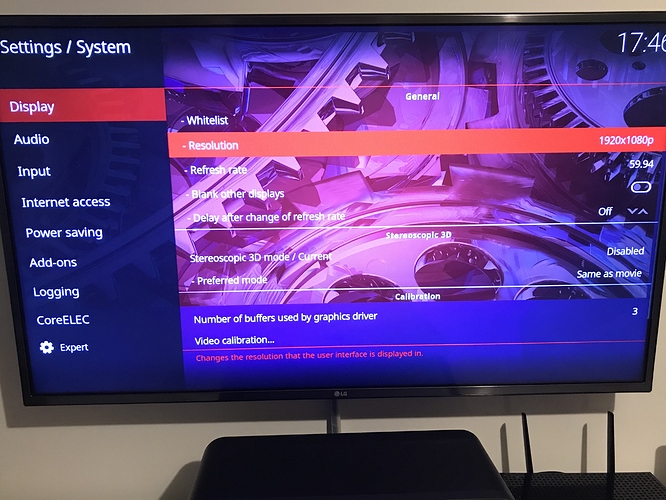 Gui 1080 ok, no zooming
Gui 4k nok, zooming
Did you enable or disable the Don't scale GUI option in CoreELEC settings without rebooting? We recommend to have the option unchecked (that's the default).
If you set up screen calibration before, you will have to reset it.
If none of the above helps, try to follow this post:

same problem here with latest nightly, the screen is zoomed in when watching 4K content, no settings changed from previous nightly, 1080p GUI and "don't scale GUI" is disabled.
thanks, now working.

Quick one - is the newest nightly bumped to the new kernel that was being worked on for N2? What version of kernel should I be looking out for? Keen to give it a crack.
The upcoming kernel is going to be based on the stock Android kernel, which is 4.9.113. It's not in the nightlies yet.
After updating to nightly 20191204 (NG Generic), after each reboot I am continuing to receive the prompt about an update being available.
I have updates set to the nightly custom channel.
There is no reason to run nightly right now as they are not being produced, there was a one off build produced for people with CEC issues.
Thanks for the clarification.
Does using a stock kernel mean that CE will be able to run Kodi 19?
No, it's unrelated. What it means is that we'll be using the same kernel version as the Android on these boxes, meaning better compatibility, less headaches with kernel bumps from SBC vendors and proper git history. We're only porting commits that are required for CoreELEC to work well, and from what we've seen so far, it's considerably better than the current kernel we're on with 9.2.1.
Is it crazy to hope that there will be a nightly release with mentionend kernel as used by android?
Patience is my strong suit… not.

But thanks a lot for your info!